DIY DOG WASHING AT NILLA'S TUB
WE MAKE WASHING YOUR DOG FUN AND EASY.
Wash your dog of any size for $15.
We have everything you need to keep your four-legged friend smelling and looking great. DIY dog washing can save you time, money, and the mess in your own home.
Learn how often to bathe your dog: Read More
Learn the 5 mistakes that make dogs hate baths: Read More
WHY DIY DOG WASH
Washing your dog can be a positive bonding experience—many dogs enjoy their bath, just like they look forward to a walk. However, if the idea of wrestling your dog into your shower or tub, getting yourself soaking wet, and watching your dog shake water droplets all over the bathroom is not your idea of fun, then bring them to Nilla's Tub, where bathing dogs is our business.
NO APPOINTMENT NECESSARY
No need to schedule ahead for your "spaw" day. Just bring your pooch and we supply the rest, plus we clean up when you're done! We provide:
Large professional acrylic tubs (at a height that will save your back)
Gentle non-toxic shampoos and conditioners
Warm water from a hand-held sprayer
Rubber aprons to keep you dry
Fluffy towels
Professional dog dryers
Brushes and grooming tools
Professional grooming tables
KEEP YOUR PUPS CLEAN
We know our pooches have a way of getting dirty again quickly! While you're here, grab a punch card—for every 10 washes you purchase, get 1 free​​. Or, if you bathe your dog frequently, ask us about special monthly rates.

As a thank you to our foster dog parents, you can wash your foster dog at a discounted price of $10. We also have a partnership with Paws 4 A Cause—their pups receive free weekly baths at Nilla's Tub because they deserve a little extra care as they wait to find their forever family.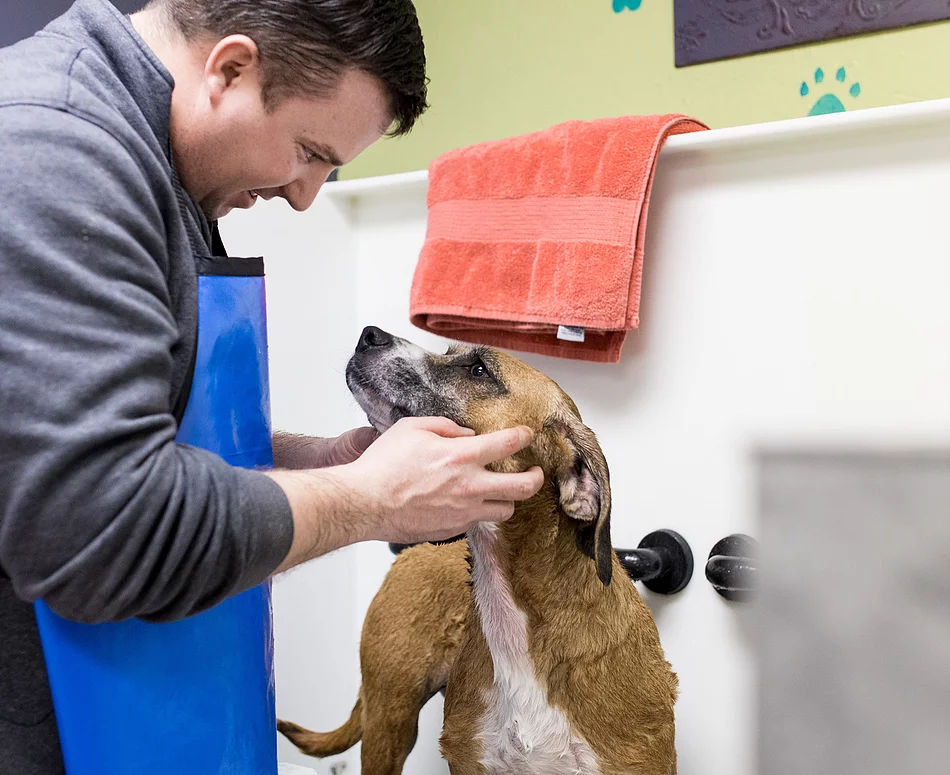 BENEFITS OF FREQUENT BATHING
Contrary to common belief, bathing your dog frequently – even several times a week – does not cause a dog's skin or coat to dry out, become irritated, or otherwise cause harm. In fact, frequent bathing keeps your dog's skin and coat healthy, clean, and free of parasites and allergens. If your dog is prone to allergies or skin conditions, frequent bathing can be very helpful. Most owners find that their dogs itch much less when they are bathed more often.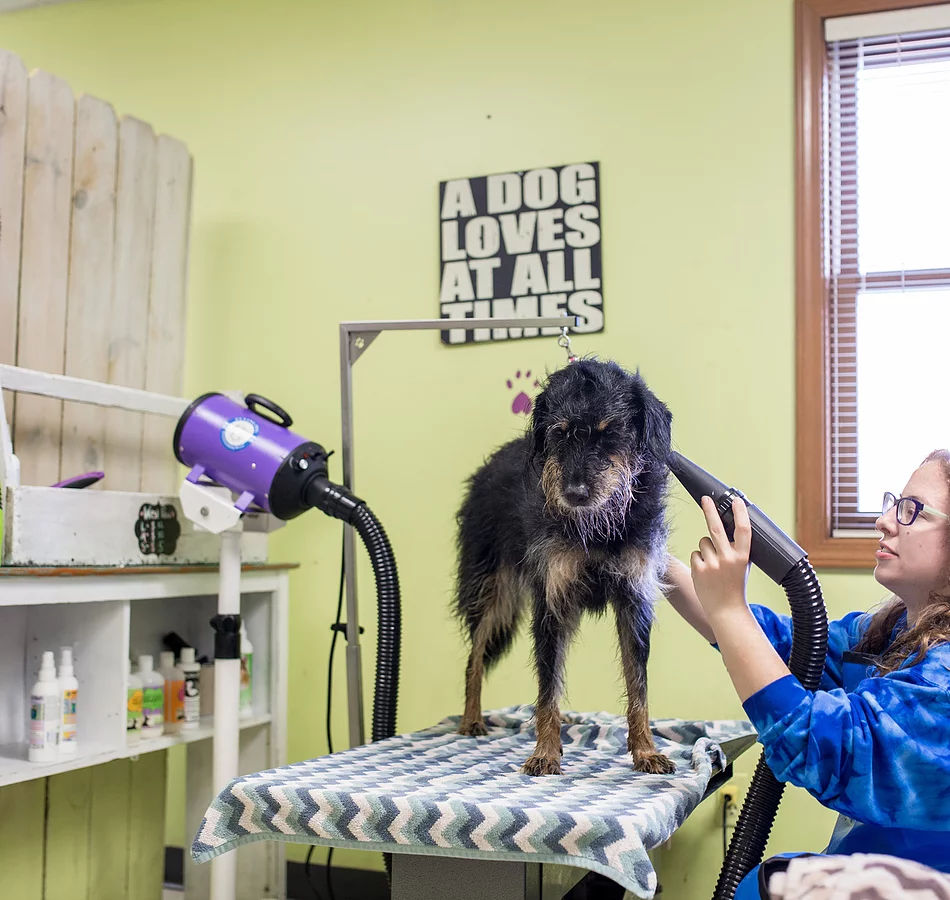 DOG WASHING TIPS
It is most important to use a gentle, non-toxic, bio-degradable dog shampoo. Never use shampoo meant for humans, but both people and canines should avoid products that contain DEA, parabens, synthetic dyes, surfactants, and synthetic perfumes or fragrance. At Nilla's Tub, we use products from Earthbath, which contain all-natural ingredients and are scented with therapeutic essential oils.
Always use warm, not hot water. Bathing with a hose in the summer is okay, but in general, dogs don't like being sprayed with cold water. For drying, a human hair-dryer that is too hot can harm your dog's skin, so we provide dryers specially-designed for dogs.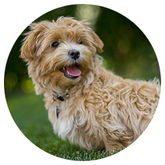 Dog Wash & Grooming
No scheduled time needed. The last bath is 30-minutes prior to closing time. We are open today until .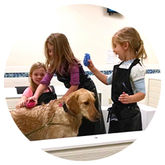 Self-Service Dog Wash
Our self-service dog wash permits you to stand in comfort at the dog washing station, and we provide all the things needed to give your dog a professional wash.
Come visit Nilla's Tub in Bloomington - Normal